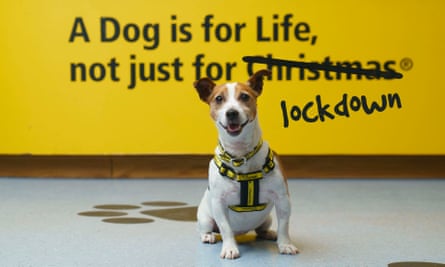 Few things beat the companionship of pets whether they be cats, dogs, or anything in between, but dogs do have a special place in our lives and an astounding ability to bring comfort, companionship and richness to our lives and that is on top of the various working and sporting roles they fulfill for us.
I gather there has been a huge increase in demand for pets at the moment and I must confess one of the benefits of lockdown has been the opportunity to spend more time working with my own dog. Having more time at home, in some ways does make this a good time to get a pet but there are some big things to consider before you rush in, this really is something that should never ever be done lightly and on impulse, animal rescues are full of animals that have been abandoned as a result of ill considered and selfish decisions by humans.
Puppies are not always the best choice either, the amount of work that has to go into turning a fun, cuddly puppy into a good dog cannot be over estimated and you really need to be willing to accept the fact that your new family member is going to turn your life upside down and that includes being prepared to accept and deal with the destruction that puppies can leave in their wake and the sheer frustration that does occur during the training process.
If anything this might be a good time to rescue an older dog, who might be past some of the more impulsive, destructive behaviours and ready to settle into a meaningful relationship with someone who is willing to give them the time, structure and love THEY need. This is not a good time for puppies. On my work community notice board I noticed one person putting up a plea to locate a puppy pre-school that might still be operating, there was a note of frustration and desperation in that message. Puppies must be socialised and they need to be exposed to other puppies, people, animals and situations, with social distancing measures in place this is perhaps not the best time to be trying to socialise a puppy. Older dogs come with their own problems of course and training and socialisation is an issue at any age.
I have to confess I have found the closure of our off leash dog parks a massive inconvenience. Ada is a high energy dog who needs a lot of exercise and I was using the off leash parks as a means of meeting some of her exercise and stimulation needs. She is also the kind of breed for whom socialising is essential if we want to avoid problems with dog interactions as she matures. While restrictions are easing the council still has the closed signs up at the dog parks, although to be honest more than a few of us have started to ignore the signs and let our dogs romp together while socially distancing ourselves. I suspect it is no coincidence that it is those of us with high energy, larger breeds that are guilty of turning a bit of a blind eye to the signs. When the state government announced the decision to again open parks and playgrounds I hopefully returned to the dog parks, so did many others, unfortunately the council has not been quick to overturn the closure. Cooped up in small yards is far from ideal for many breeds.
It seems like an absolute age since the pandemic started, one of the first things to go was sporting or club based activities including the dog obedience club which I had joined with Ada. It has not stopped us working on training but dog clubs are a great way to get advice and support when working with a new dog, with the clubs closed you are even more isolated if you take on a new family member, so not an ideal situation. If you take on a rescue dog, especially a more mature rescue, dog clubs can be life savers in terms of support with training.
In case anyone is looking for an alternative to the dog obedience club while everything is currently suspended there are plenty of training videos on YouTube, not all of them are great but there are a few that are worth taking note of. Personally I like Robert Cabral's videos and you can find his youtube channel here: https://www.youtube.com/channel/UCJDSFaLJsLt2yHEKp3JM4_g
On a positive note the working from home thing has meant that I can take short breaks and walk away from my screen, take Ada outside and do a few minutes of training or play, this is great for both of us. I get a break from the screen, get some fresh air and sunshine, even if it is only for a few minutes. Ada gets some extra quality time with me and it reinforces her training. Even when I am working it is nice having her lying on the floor beside me. I just hope that the working from home does not lead to separation anxiety issues further down the track, which is a very real potential issue.
When we all go back to work I wonder if there will an increase interest in having our animals in the workplace. I know that is not a clear cut issue but I know of at least one Australian university who has taken advantage of pet ownership to introduce therapy dogs into the uni library: https://www.murdoch.edu.au/library/library-pets check out their instagram here: https://www.instagram.com/murdochlibrary/ OR check out this story about workplace dogs from the end of last year: https://www.abc.net.au/life/dogs-bringing-joy-and-comfort-to-workplaces/11691654
How do you feel about this sudden surge in pet ownership? Have you taken advantage of the working from home opportunity to introduce an animal into your household? What guided your decision making? Would you like to see more animals in workplaces?
Maybe the pandemic gives us an opportunity to consider not just the benefits of pet ownership but the responsibilities as well. An animal is not an object, once you agree to take them on you have a commitment and duty to that animal for the duration of its life. We also have a duty to the rest of society in regards to the animals we take on, starting with de-sexing and training.